Incoming goods are picked and processed on the same day. The fully automatic connection to all shipping companies guarantees maximum efficiency. If the goods are available, you will receive your order anywhere in Austria within 24 hours – and with the many additional services, we make it as convenient and risk-free as possible for you.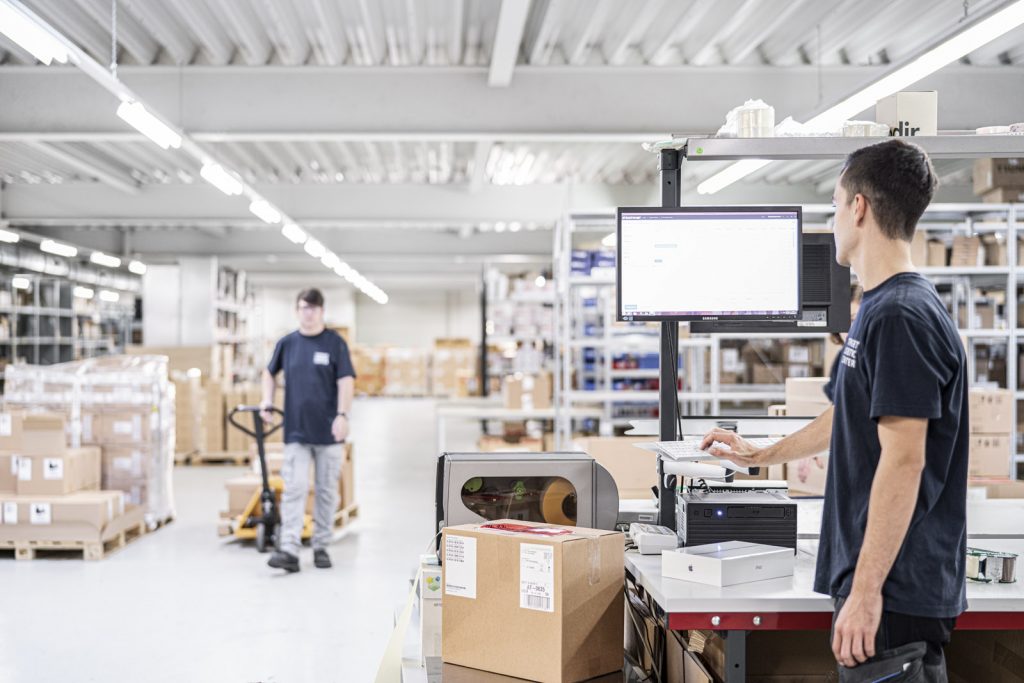 The connection with electronic data interchange serves to simplify and automate different business processes, make your daily work easier and avoid manual and paper-based business processes. Orders, delivery notes and invoices are transmitted in real time.
An automatic reorder system that determines the replenishment of all products based on your actual sales. Based on your inventory, replenishment is automatically carried out as required, and you guarantee your customers optimum availability of goods.